Where to place home security cameras in Duluth?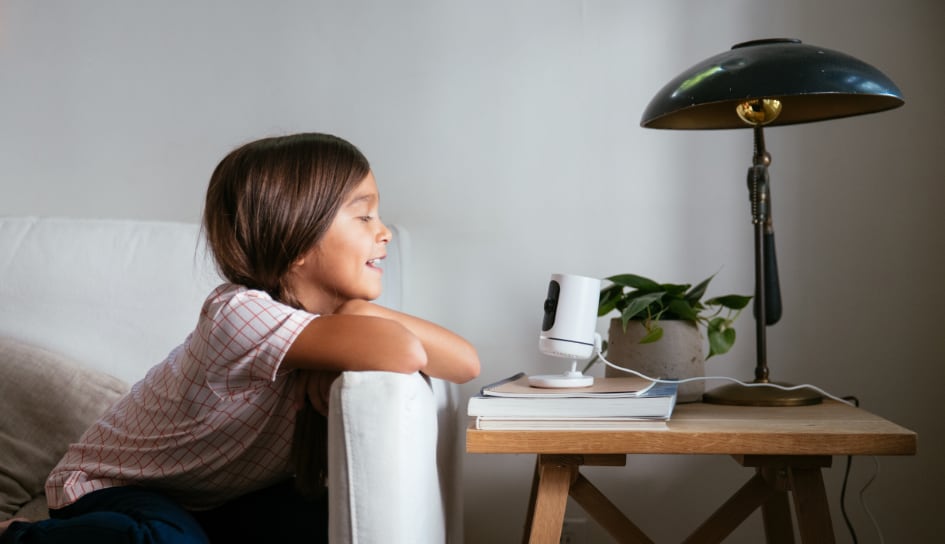 When considering the most critical areas to position your Duluth home security cameras, look at the most significant points that need an accurate view of any potential danger. Begin at your main entryway and then continue to the outdoor spots where you can't see through windows. Finally, be sure to implement video equipment for inside spaces like hallways.
Check out these easy recommendations on where to place your home security cameras in Duluth.

Install A Video Doorbell At Your Front Entryway
If you think about the likely threats that may create an issue for your home, an intruder or porch pirate could be at the top of the list. And studies show that nearly 35% of home break-ins take place through the primary entrance. As you might expect, being certain that you always lock your door will lower the likelihood of front-door intrusion, but it's smart to have a view of the front stoop.
Doorbell surveillance systems provide high-resolution video streams so you have the ability to get a detailed perspective of your entrance around the clock. If anyone comes to your main entryway, the device will begin capturing video and send notifications to your mobile device. You may also speak with guests via the 2-way audio function that integrates with your smartphone security app. For added protection, you may have your connected interior lighting automatically come on to look like you're in the house when you are really gone.
Cover Dead Spots With Exterior Cameras
Dead zones around your home are important locations to place your home security cameras in Duluth. Basically, you're giving yourself a virtual window with an exterior camera. Since you have the ability to attach them almost anywhere, you candefinitely capture a view of areas not visible from windows, like the perimeter around your garage -- especially if your property has a detached one.
Some other dead zones around your property may include:
Back corners away from streets or sidewalks
Nooks by decks or other features
Entrance to a cellar or a window well with access to your basement
Storage sheds or other yard structures
When placing cameras, be certain that you have an open view. That may mean pruning any trees or bushes that might get in your way.
Where To Place Your Inside Cameras In Duluth
Within your house, you have a great deal of choices for your indoor security cameras. These units are small and stylish and are intended to easily sit on a counter, bookcase, or shelf. If a sudden or unusual motion takes place at night or when you're gone, you'll be sent a mobile warning accompanied by a video segment.
The preferred spots for indoor surveillance systems are central halls and the parts of your house with electronics and other valuables. Primary living areas like family rooms frequently have the bulk of camera installations in Duluth. The front and upstairs halls are good choices as well -- especially to oversee escape routes in the event of a fire or other disaster. Computer rooms are getting popular too, as remote work has evolved.
Request Home Security Cameras With A Smart Home Security System
Your home is a place that should have a comprehensive line of defense. Contact us today to customize your residential security package, and you can protect every area of your house in a short amount of time! Dial (218) 585-7945 or complete the form below for a free estimate.
Areas Served Around Duluth By Smart Security Specialists Your Local Vivint Authorized Dealer